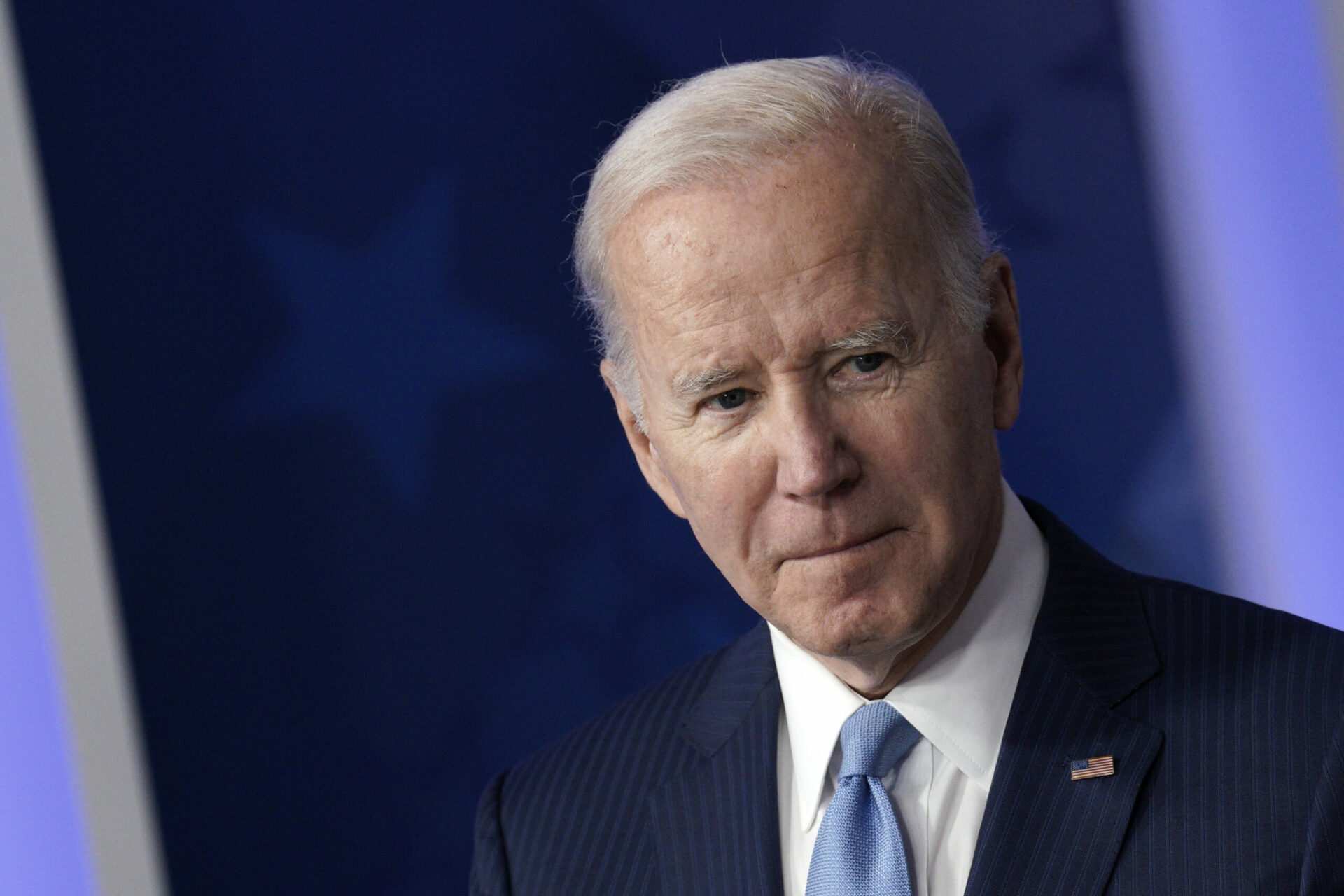 President Joe Biden's younger brother, Frank Biden, admitted that a naked selfie photo posted on a gay dating site was genuine on Monday.
The photo, which The Daily Mail reported was first uploaded in 2018 to GuysWithiPhones.com, is allegedly still live on the gay dating website and was brought to light by the nonprofit organization Marco Polo.
According to The Daily Mail, Marco Polo has been investigating the alleged political corruption of the Biden family for years.
"The brother of the US pResident, @f_biden, shown below, is such an illustrious & talented businessman that Costa Rica & other sovereign nations seek this guy's counsel & insights. He's almost as revered as his nephew (@HunterBiden), whose pre-veneers grill is featured in the photo," Marco Polo tweeted Monday.
Asked by The Daily Mail whether the photo was authentic, Frank Biden, age 69, confirmed that he was the man in the photo that was posted on the gay dating website; however, he denied any involvement the post.
"I've absolutely no comment. I could care less. I haven't even looked at it," Frank Biden said on Monday. "They must have hacked my phone."
Frank Biden, who said he "definitely didn't post it anywhere," told The Daily Mail "anything that is a revealing picture of some kind is between Mindy and me."
According to The Daily Mail, Frank Biden has been in a relationship with Mindy Ward, a former Hooters waitress and flight attendant for American Airlines, since 2010.
READ MORE: Video: Biden appears to kick his dog in viral video
The Daily Mail reported that Frank Biden and Ward have attended multiple official events as a result of President Biden's political career, including a dinner with the prime minister of Singapore in 2016.
"What lengths will these cretins go to? Why do they care about a 70-year-old man," Frank Biden added.
According to The Daily Mail, GuysWithIphones.com is described as a website "powered by a love for hot men who appreciate the finer gadgets in life." The website features naked selfies of men and is owned by the "gay porn blog" QueerClick.com.
The Daily Mail reported that the website's data and photo watermark indicate that it was posted on May 23, 2018, which was roughly around the same time Hunter Biden was photographed naked at the Chateau Marmont, based on pictures obtained on the Hunter Biden laptop.
In Frank Biden's naked selfie, the president's brother is believed to only be wearing glasses and a baseball cap while standing in front of a bathroom mirror.
While photos featured on GuysWithIphones.com are typically uploaded directly by users, The Daily Mail acknowledged that many of the website's photos are not actually submitted by the men who are featured in the photos. As a result, it is not clear whether or not Frank Biden was responsible for uploading the photos.