12 Top Cloudflare Alternatives for Your Website
Cloudflare is one of the premier content delivery networks (CDNs) in the world. It provides the whole gamut of cloud-based solutions for website owners and network administrators. This includes distributed DNS service, reverse proxies, automatic caching, and SSL offloading. However, whether it's due to several outages the service is experiencing on frequent basis, or the many criticisms levelled against the company's association with hate-speech websites and forums, no one can blame you if you are looking for other options. So, here are the top 12 Cloudflare alternatives that you can use in 2022.
CDN Services Like Cloudflare in 2022
Looking for a Cloudflare alternative that takes the pain out of managing a complete security solution for your website? Indusface AppTrana provides dynamic application security scanning (DAST), Manual pen-testing, web application firewall, DDOS protection, & CDN in a single platform. AppTrana provides a pay as you go model with a base offering starting at $99/month. They also provide a freemium offering where customers can start risk detection for free.
Try it out (Sponsored)
Cloudflare is one of the very few CDN service providers that offer a robust, free CDN service for all its users. The best part about it is that you don't need to pay a dime for it. Irrespective of how much traffic your site is generating, you can use Cloudflare for free. That is a proposition that's hard to beat. However, while the free tier does speed things up in certain cases, it doesn't offer WAF protection, which leaves your site vulnerable against targeted attacks like DDoS, spam and bots. The Pro plan ($20 per month), offers the website application firewall, but doesn't include advanced DDoS mitigation and custom SSL. For those features, you will need their Business plan which costs $200 per month. That is not something that everyone can afford.
Also, Cloudflare has come under fire for allegedly being too compliant with U.S. law enforcement agencies, giving up information about its clients to the government whenever they ask for it. So if you've ever considered migrating to a different CDN service whether it's because of Cloudfare's pricing plans or because of its failure to respect user info, you can take a look at our list of the best CDN like Cloudflare you can use for your website.
Best Cloudflare Alternatives You Can Use
1. Akamai
Akamai is one of the largest and best-known CDNs and cloud services provider in the world. In fact, it is believed to be responsible for serving between 15 to 30-percent of all web-traffic. It is feature-rich and powerful, and offers top-of-the-line security against DDoS attacks and other threats. Its Prolexic PLXedge technology provides 2.3 Tbps of bandwidth dedicated for DDoS absorption so your website remains safe.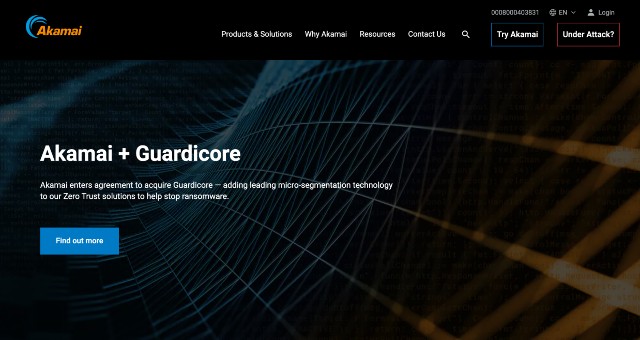 Akamai also offers value-added services. One such service is "Kona Site Defender", which can help companies…
Read Full Story At: Beebom.